Commemoration of International Day of Vesak 2023
On 5 May 2023, the Permanent Mission of Thailand to the United Nations and other International Organizations in Vienna together with the Permanent Mission of Sri Lanka to the United Nations and the United Nations Office in Vienna (UNOV) jointly commemorated International Day of Vesak 2023 at the UNOV pursuant to the United Nations General Assembly's resolution in 2000 that internationally recognized the Day of Vesak. Around 50 participants, including representatives from the Diplomatic Corps and the International Organizations as well as representatives from the Austrian Buddhist Union of Austria, attended this event.
Mr. Cheevindh Nathalang, Minister and Chargés d'affaires a.i. of Thailand, delivered his remarks on the importance of Vesak Day and Lord Buddha's teachings that are not only practical guidance for everyday life of over 500 million Buddhists worldwide but also support to peace, tolerance and compassion of humanity. On this occasion, Most Venerable Vijayarajapura Seelawansa Thero, Chief Incumbent of Dhammazentrum Nyanaponika Dhammazentrum Nyanaponika in Vienna, also delivered a Dhamma talk on significance and benefits of mindfulness, followed by guided meditation session.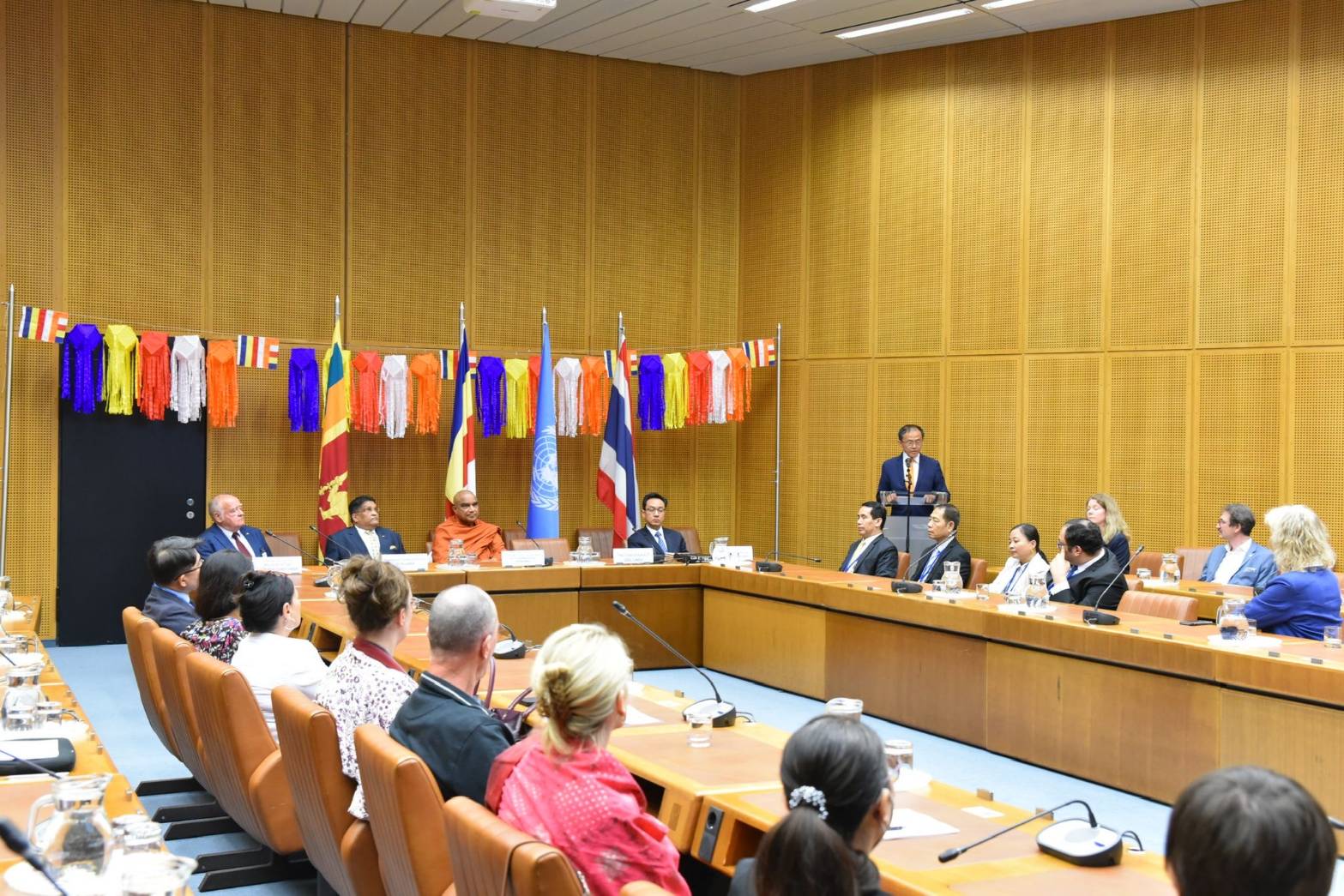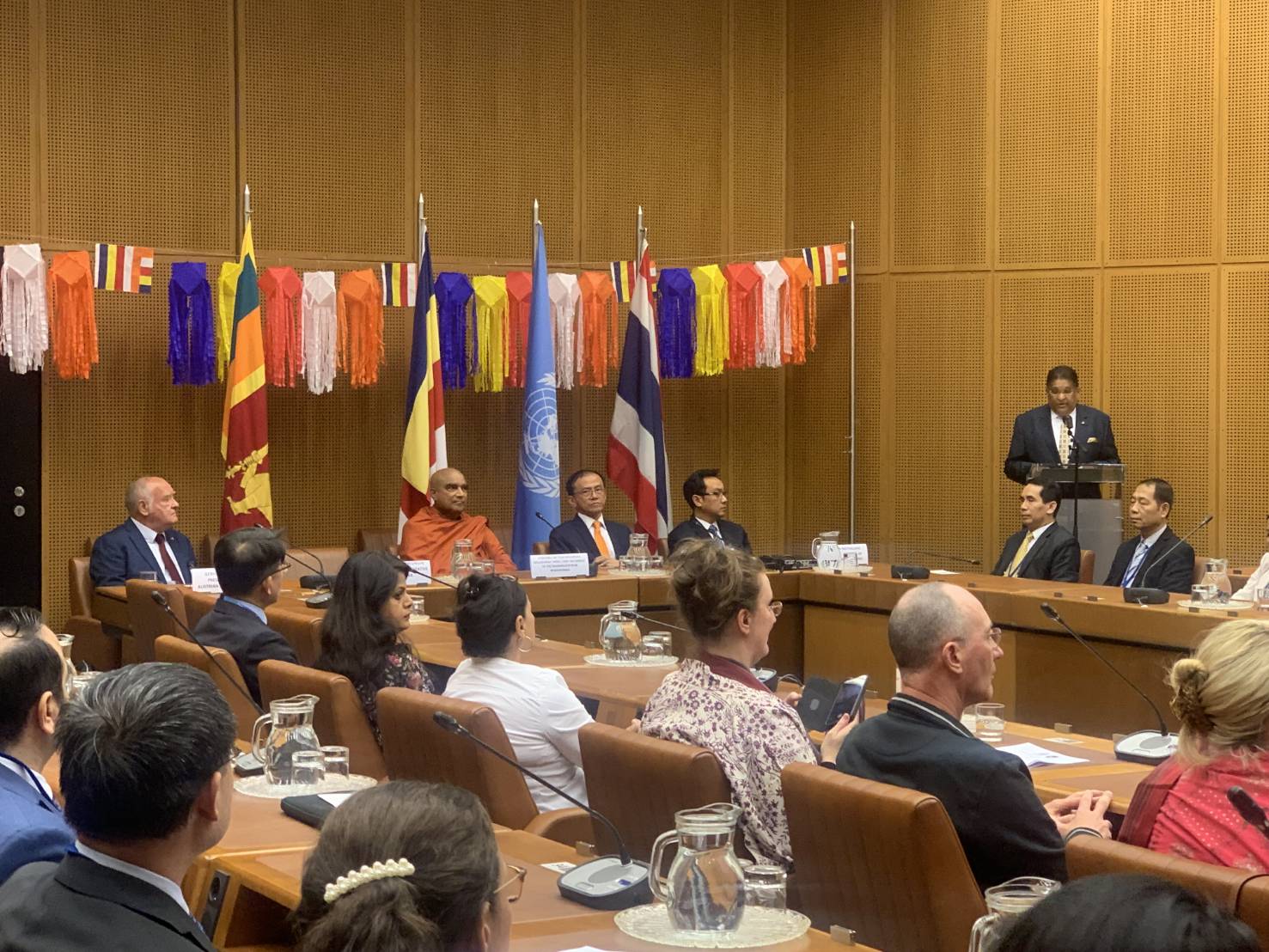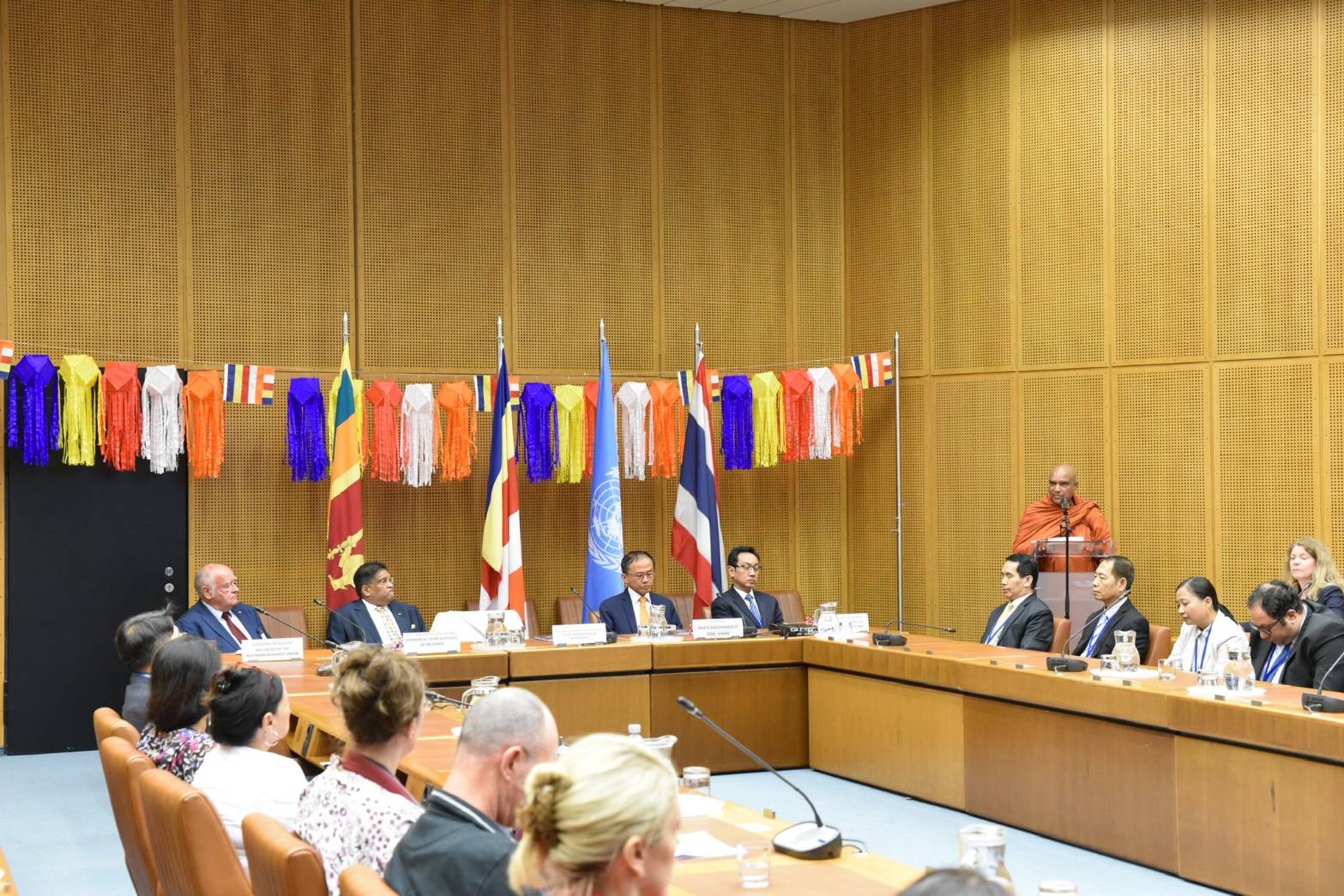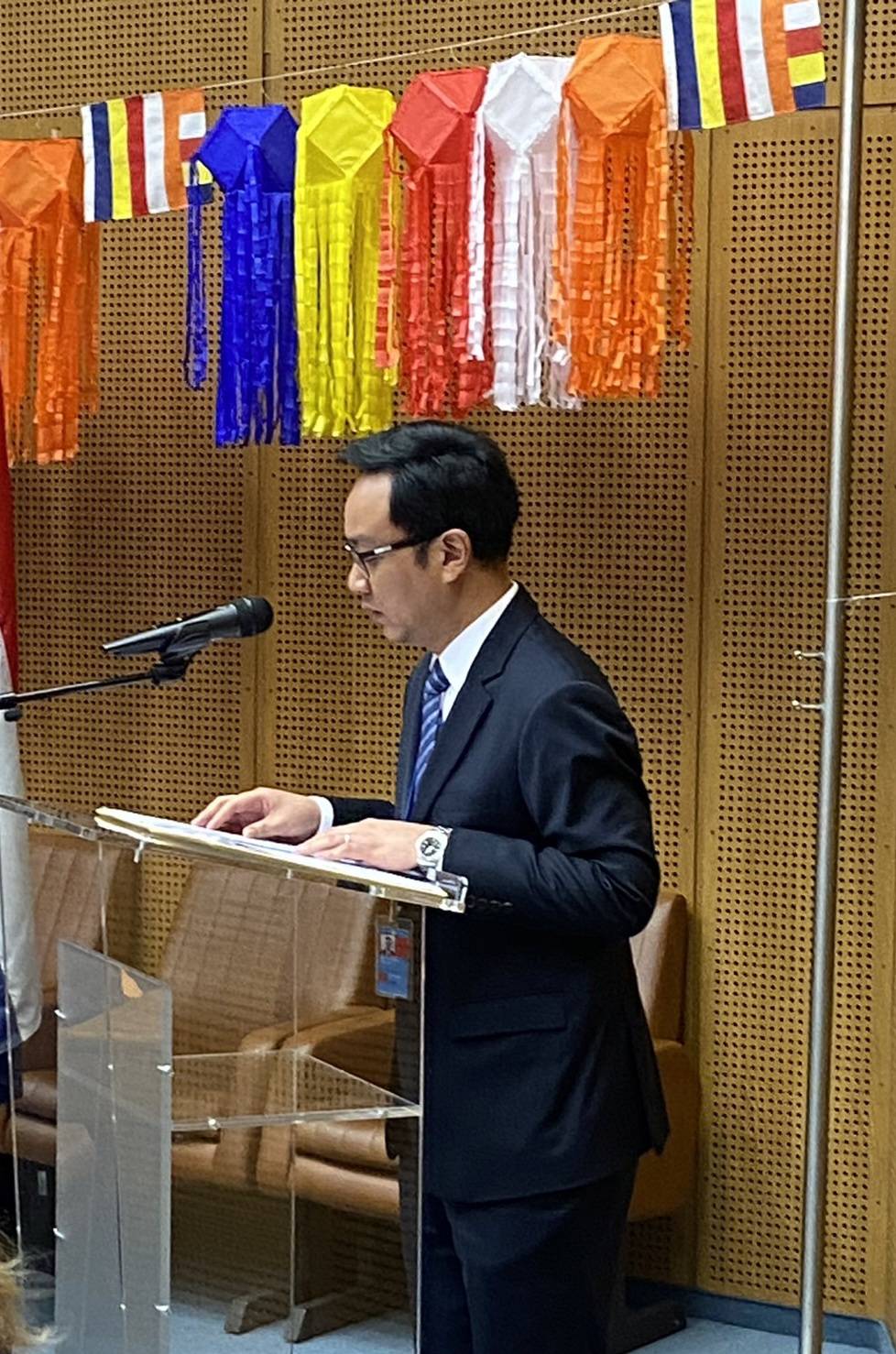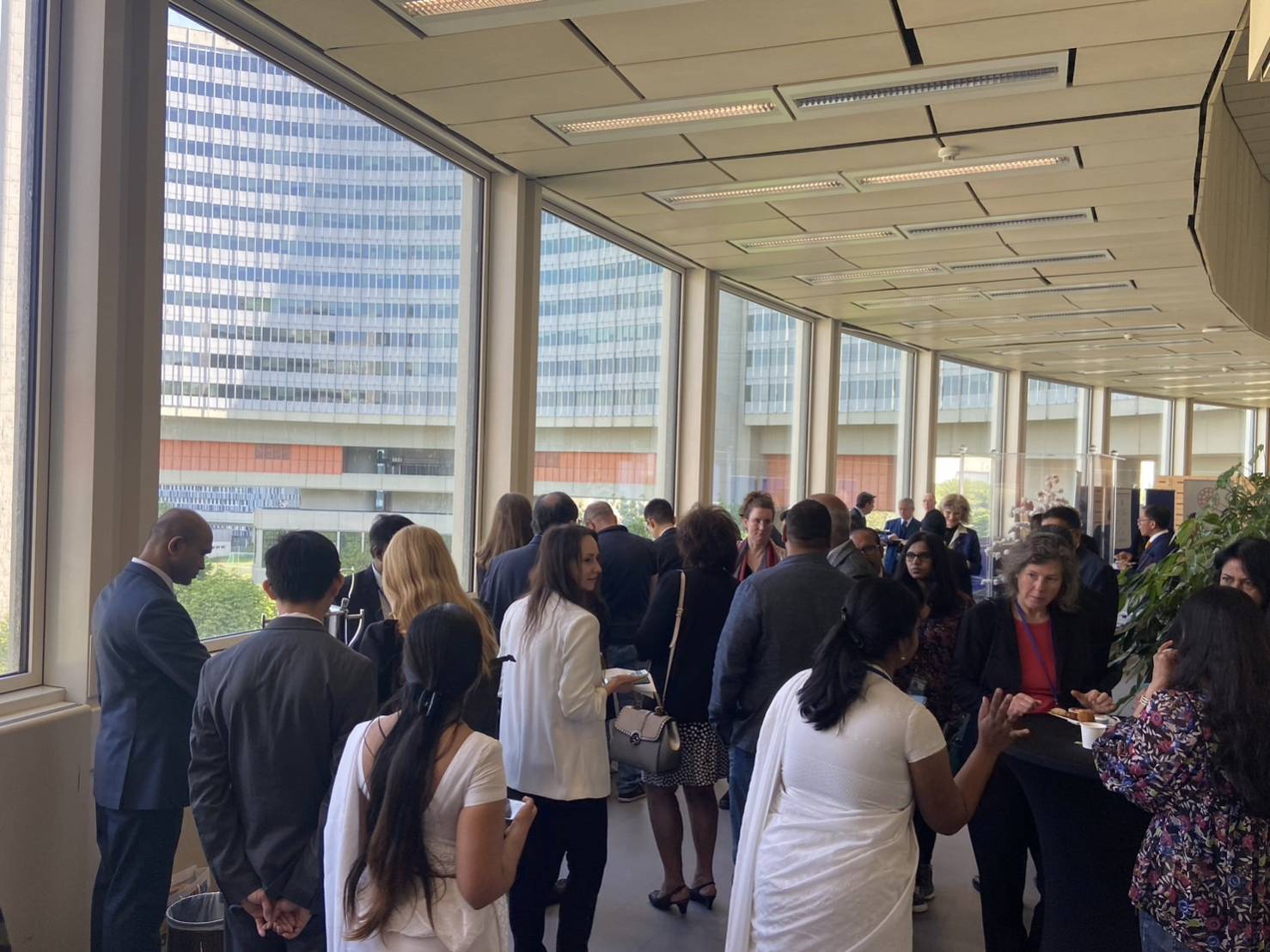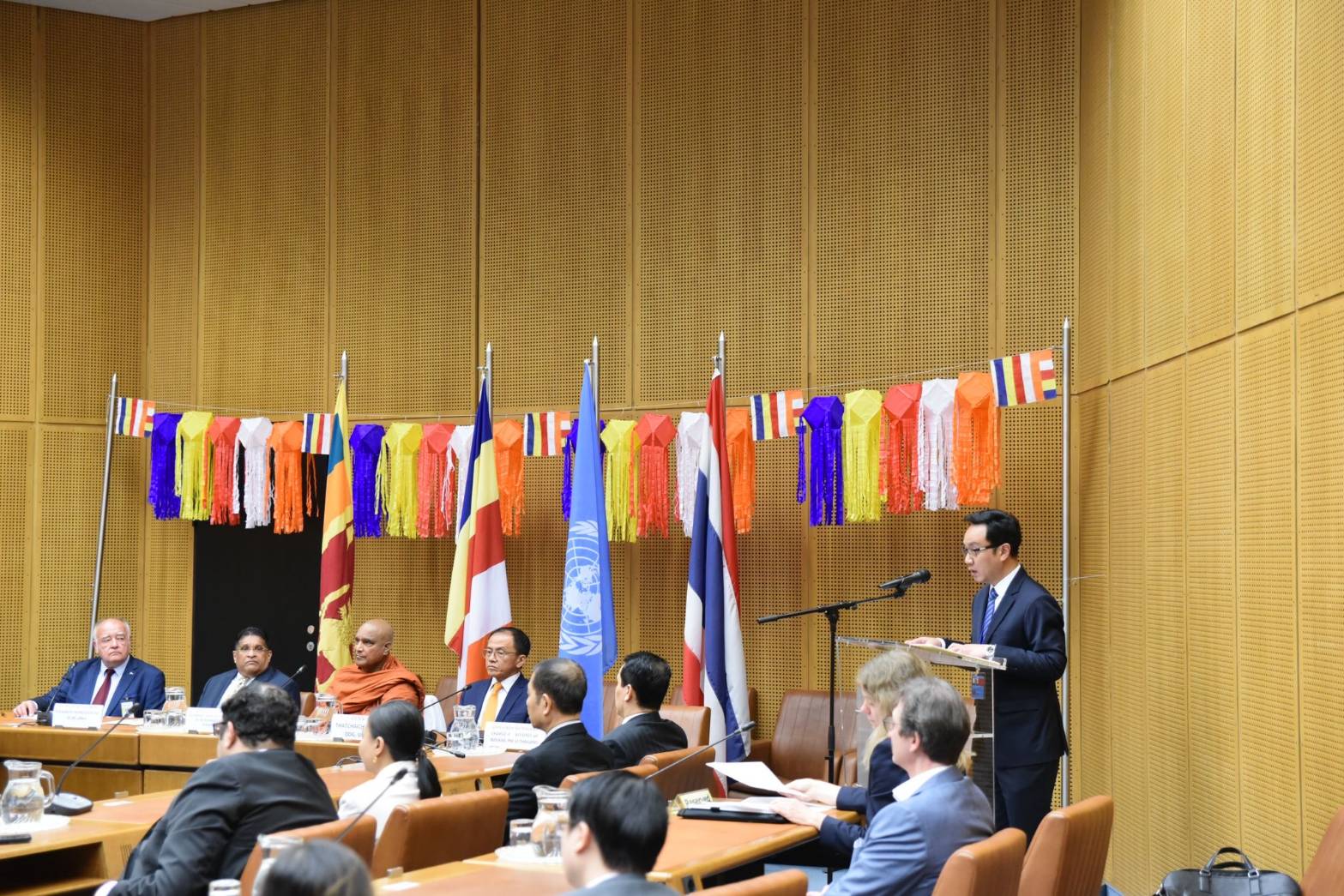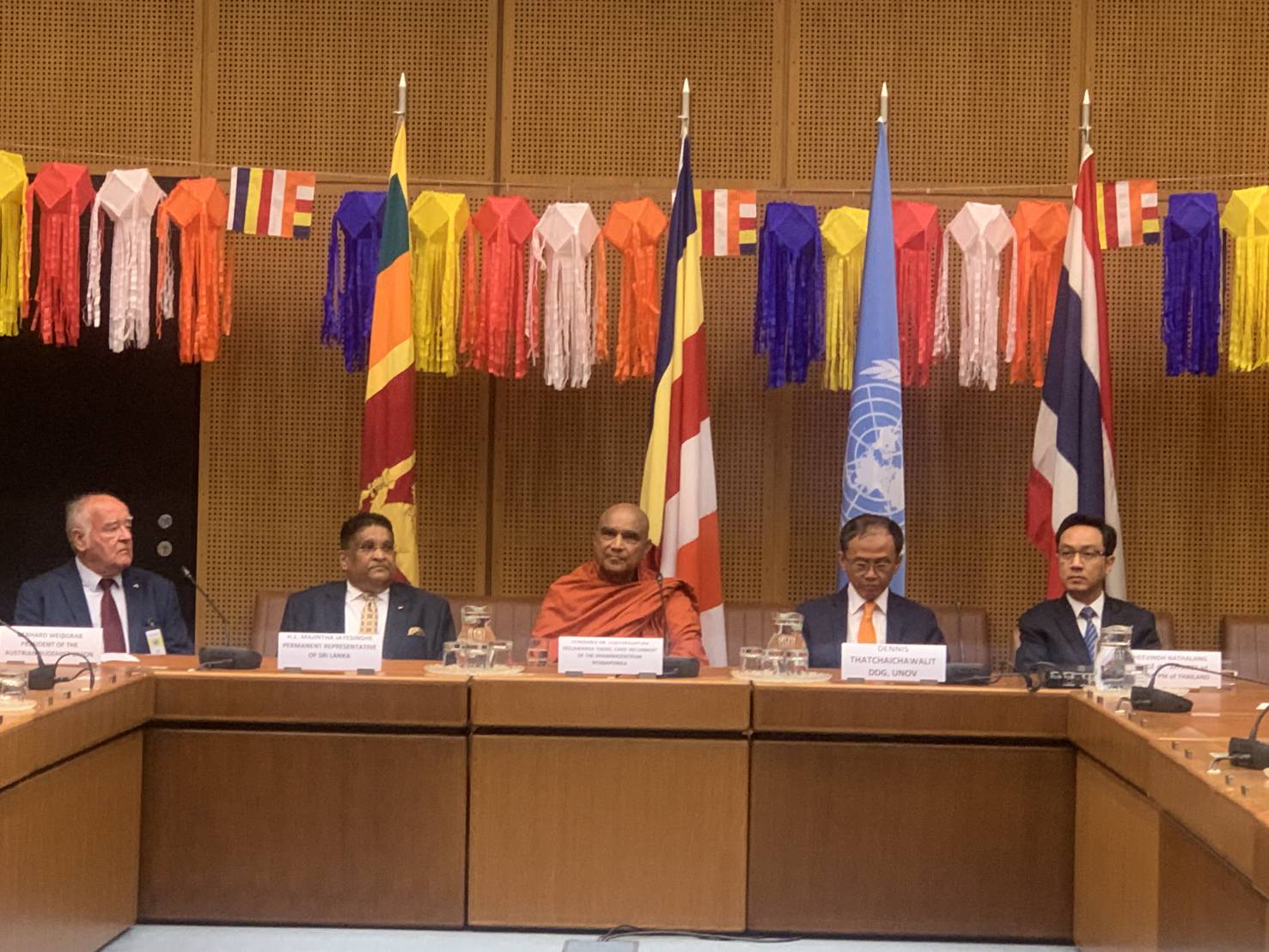 Photo credits: UNIS Vienna/Lena Bodeit