The First Session of the Preparatory Committee for the 2020 NPT Review Conference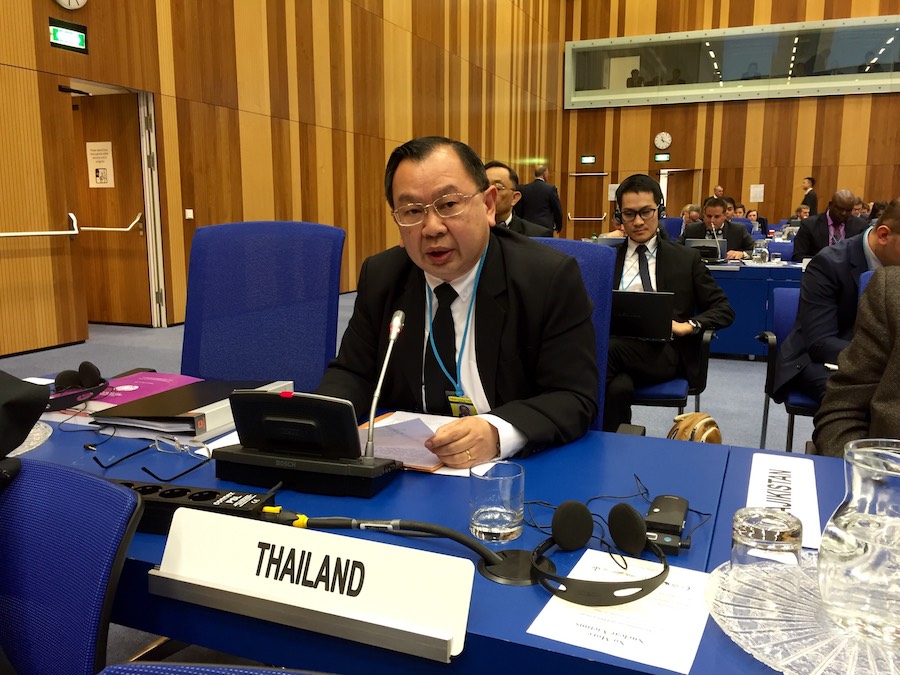 The First Session of the Preparatory Committee for the 2020 Review Conference of the Parties to the Treaty on the Non-Proliferation of Nuclear Weapons (NPT) took place from 2-12 May 2017 at the Vienna International Centre. H.E. Mr. Songsak Saicheua, Ambassador and Permanent Representative of Thailand to the United Nations and other International Organizations in Vienna, led the Thai delegation, which comprised representatives from the Office of the National Security Council and the Ministry of Foreign Affairs.
At the general debate on the second day of the Session, Ambassador Saicheua delivered Thailand's national statement highlighting the significance of the NPT to the maintenance of international peace and security. Thailand also underlined the importance of the effective implementation of the three main pillars of the Treaty – namely, nuclear disarmament, nuclear non-proliferation, and peaceful uses of nuclear energy. Furthermore, Thailand expressed its support to the process of the UN Conference to negotiate a legally binding instrument to prohibit nuclear weapons in New York this year. Thailand believes that such an instrument would complement and help strengthen the NPT.