Type Of Visa

Consular Services
VISUMBEFREIUNG FÜR TOURISTEN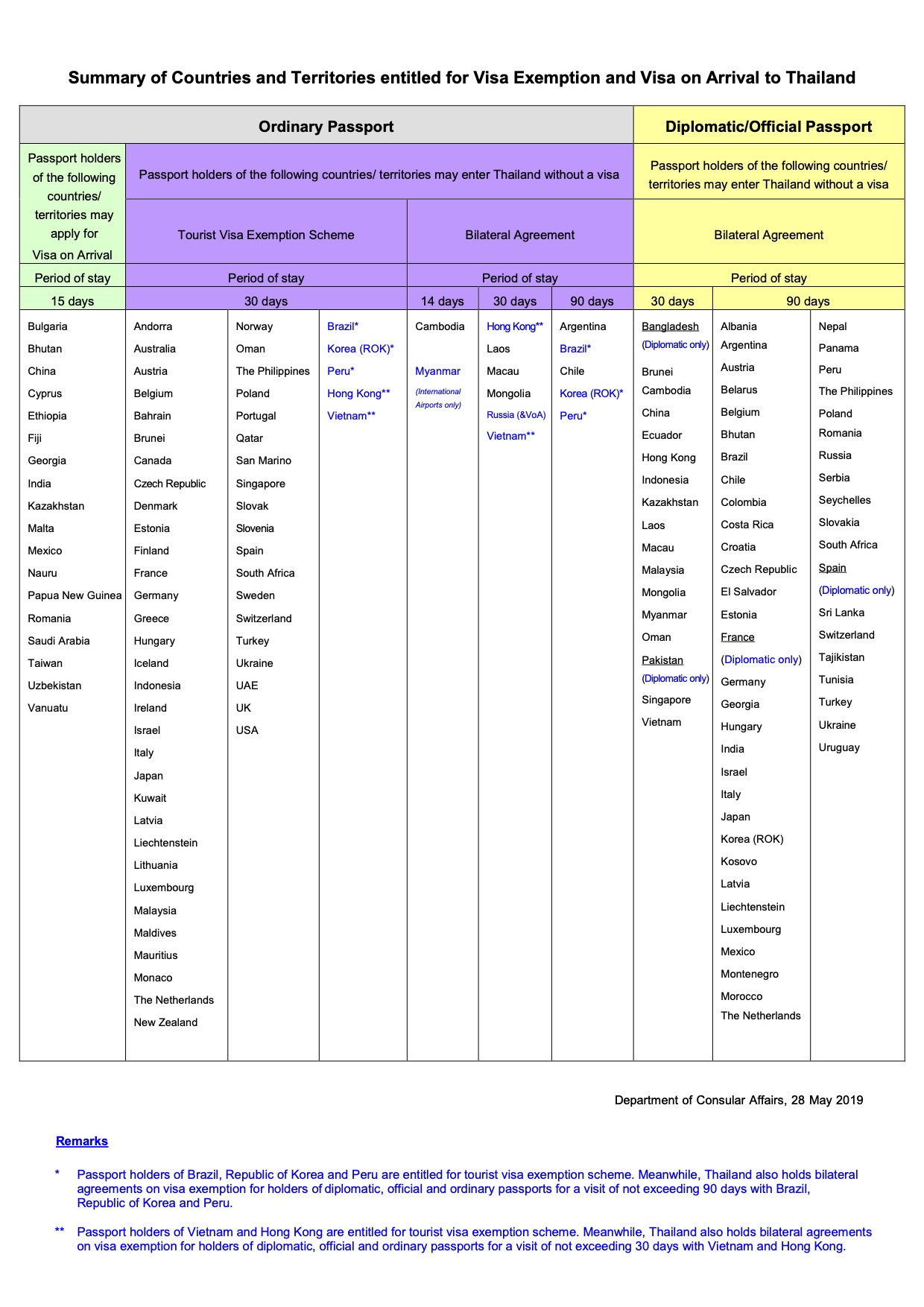 Remarks: Entering the Kingdom through land/sea boarder checkpoints under visa exemption scheme is permitted only twice in a calendar year, except nationals of Malaysia, Brunei Darussalam, Indonesia and Singapore who may enter the Kingdom through such checkpoints more than twice in a calendar year.
Foreigners entering Thailand under the Tourist Visa Exemption category must possess adequate cash of or equivalent to 20,000 Baht per person or 40,000 Baht per family.
Please note that Tourist Visa Exemption does not apply to foreigners holding Travel Document for Aliens issued by these countries.

---

summary of countries and territories entitled for visa exemption and visa on arrival to thailand